Venue
Overlooked by Trausnitz castle, the center of Landshut features many historical buildings from the gothic and renaissance periods. The city is conveniently located about 30 km from the Munich International Airport.
The conference was held at the Bernlochner Hall in the city center. The address of the Bernlochner Hall is:
Ländtorplatz 2
84028 Landshut
Germany (Bavaria)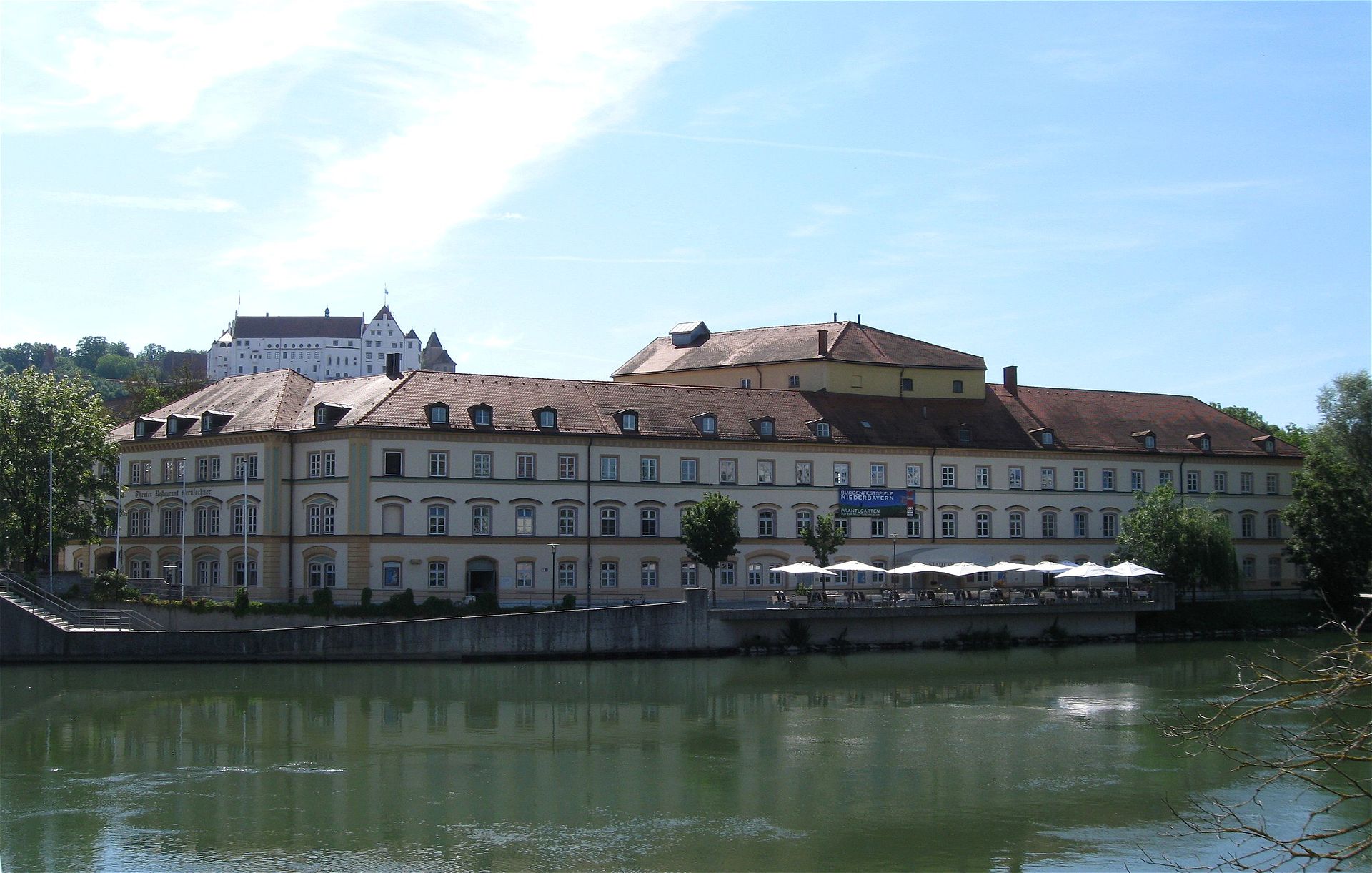 Bernlochner Hall or "Stadtsäle Bernlochner" in German ©Rufus46
How to get there?
From the Munich Airport
Take the shuttle called "Airport-Linie". The stop "München Airport Center" is only a few steps away from Terminal 1 and 2. Get off at the stop "Landshut Altstadt" (6 stops). The trip lasts about 45 minutes and the shuttle leaves once per hour. See the schedule of the shuttle here (in German). A single ticket costs 13€ and a roundtrip ticket costs 22,50€. You can buy the ticket in the shuttle. The stop "Landshut Altstadt" is located 550 meters away from the Bernlochner Hall.
From Munich central station (München Hauptbahnhof)
Take a regional train or an ALEX train to "Landshut Hauptbahnhof". The trip takes about 45 minutes and a single ticket costs about 17€. Once you arrived at the central station in Landshut, you can either walk to the Berlochner Hall (1,8 km on the Luitpoldstraße), or take the bus X10, 1, 2 or 4 and get off at "Ländtorplatz". The bus stop is facing the Bernlochner Hall. The map of the bus lines and their schedule (in German) are available here.
Where to sleep?
The Bernlochner Hall is accessible within 10 minutes walking distance from several hotels listed below. This list is not exhaustive and you are of course welcome to look for other hotels.
City Hotel ISAR-RESIDENZ (see map below)
Papierstraße 6
84034 Landshut
Phone: +49 871 430 570
E-mail: info@isar-residenz.de
Michel Hotel Landshut (see map below)
Papierstraße 2
84034 Landshut
Phone: +49 871 430 990
E-mail: info@michelhotel-landshut.de
Stadthotel Herzog Ludwig (see map below)
Neustadt 519
84028 Landshut
Phone: +49 871 974 050
E-mail: info@stadthotel-landshut.de
Hotel Goldene Sonne (see map below)
Neustadt 520
84028 Landshut
Phone: +49 871 9253 350
E-mail: info@goldenesonne.de
Conference dinner
The conference dinner took place on October 10th 2017 at 7 pm at the Hotel Goldene Sonne (Neustadt 520; see photo below).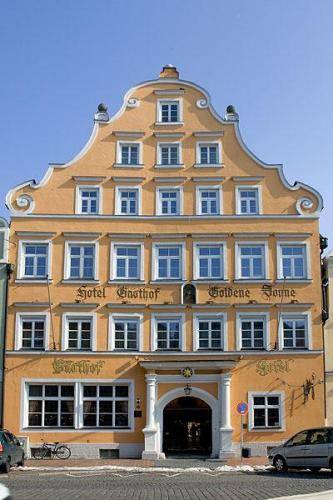 Childcare
Childcare can be organized during the conference. If you are interested please contact Audine Laurian.